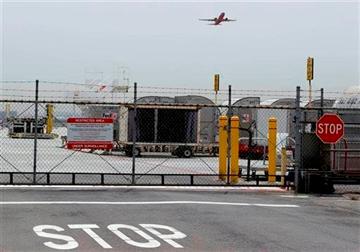 Long flights can leave anyone a little unsteady, but a teenager who defied the odds, surviving a flight from California to Hawaii tucked in a jetliner's wheel well, was disoriented, thirsty and could barely walk after...
[...]
Thu, Apr 24, 2014
World Now National
The Obama administration is encouraging many nonviolent federal prisoners to apply for early release - and expecting thousands to take up the offer. It's an effort to deal with high costs and overcrowding in prisons,...
[...]
Thu, Apr 24, 2014
World Now National
A small town in southwest Wyoming was evacuated Wednesday after an explosion and fire at a natural gas processing facility and major national pipeline hub. There were no reports of injuries.
[...]
Thu, Apr 24, 2014
World Now National