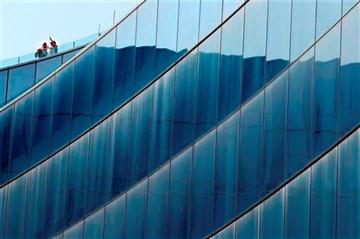 The most spectacular and costly failure in Atlantic City's 36-year history of casino gambling begins to play out Monday when the $2.4 billion Revel Casino Hotel empties its hotel.
[...]
Mon, Sep 01, 2014
World Now National
Severe thunderstorms across the Northeast on Sunday slowed operations at airports, wreaked havoc at outdoor sporting and musical events in New York and Philadelphia and sent people scurrying from a beach after three men...
[...]
Mon, Sep 01, 2014
World Now National
A federal judge has temporarily blocked Louisiana from enforcing its restrictive new abortion law. But lawyers and advocates appeared to disagree about whether the judge's order affects doctors at all five abortion...
[...]
Mon, Sep 01, 2014
World Now National