Police in Kentucky say two firefighters were seriously injured when the fire truck's ladder got too close to a power line as they helped college students take part in an ice bucket challenge.
[...]
Thu, Aug 21, 2014
World Now National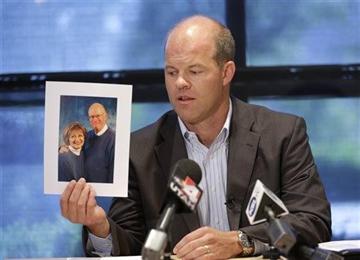 The attorney for a woman who nearly died after unknowingly drinking toxic iced tea at a Utah restaurant says an employee at the eatery burned herself a month earlier on the same chemical cleaning compound.
[...]
Thu, Aug 21, 2014
World Now National
Some U.S. colleges are pulling students from overseas study programs in Israel as the Gaza war rages, though the relative calm beyond the immediate battle areas is raising questions in some quarters about why they had to...
[...]
Thu, Aug 21, 2014
World Now National