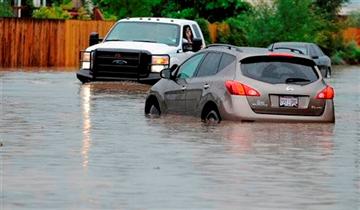 Heavy rain has brought much-needed moisture to Colorado's drought-stricken plains and has tested the recovery efforts in the foothill communities hit hard by flooding in September.
[...]
Wed, Jul 30, 2014
World Now National
The government's key witness in the corruption trial for former Virginia Gov. Bob McDonnell took the stand Wednesday under the cloak of immunity, and he was expected to lay out prosecutors' case in the gifts-for...
[...]
Wed, Jul 30, 2014
World Now National
Law school graduates sweated their way through the second and final day of their bar exams Wednesday, some relieved to see paper and pencil after running into a technical glitch that kept test takers in several states from...
[...]
Wed, Jul 30, 2014
World Now National