A man who killed two people at a Maryland mall in January before killing himself acted alone, had no connection with his victims and may have had a fixation with the 1999 Columbine High School shooting, police said Wednesday.
[...]
Wed, Mar 12, 2014
World Now National
A thunderous explosion that may have been caused by a gas leak flattened two East Harlem apartment buildings Wednesday, killing at least two people, injuring 18 and leaving an undisclosed number missing.
[...]
Wed, Mar 12, 2014
World Now National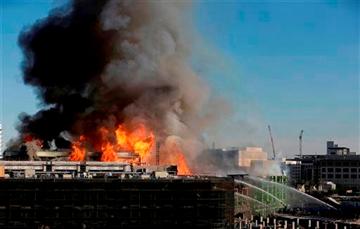 A fire that barreled through an apartment building construction site sending up black smoke that could be seen for miles around the San Francisco Bay smoldered into Wednesday morning as authorities worked determine what...
[...]
Wed, Mar 12, 2014
World Now National